What are Electro-Acoustic Hearing Implants?
Electro-Acoustic Hearing Implant is a system that combines electric stimulation (cochlear implant) and acoustic amplification (hearing aid).
It is considered an option for patients with high frequency hearing loss who do not benefit from traditional hearing aids alone.
The acoustic component amplifies the preserved low frequency sounds and the electrical component converts high frequency signals into electrical energy, stimulating the hearing nerve.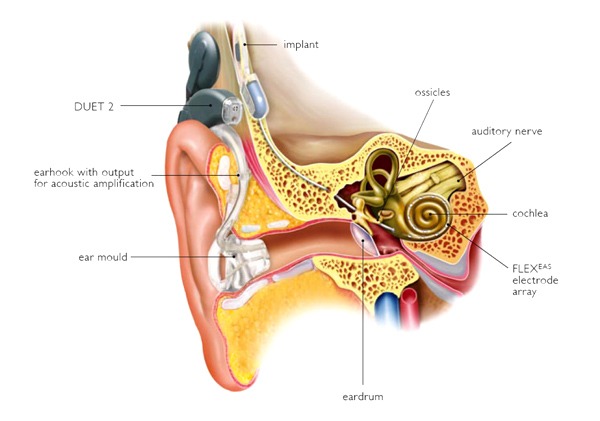 Implant manufacturers
To learn more about cochlear implants go to:
www.cochlear.com.au
www.medel.com
Shown below are some examples of Electro-Acoustic Hearing Implants
The Cochlear Nucleus 6 Hybrid System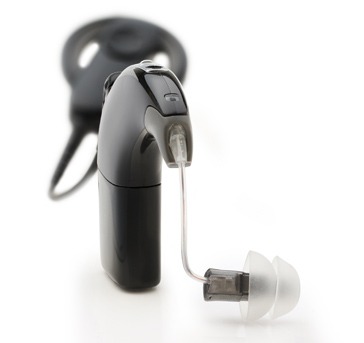 The EAS Hearing Implant System from Med-El