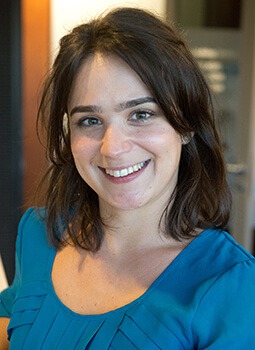 Dr Vesna Maric
Au.D., M.Clin.Aud., B.Sc.(Hons)., M.Aud.A.
Vesna graduated from the University of Western Australia Master of Clinical Audiology program in 2004, following the completion of an Honours degree in Psychology. Since then, Vesna completed a Doctorate of Audiology at the University of Florida.
Vesna has worked in a centre for child development, within the National Health Service in the UK and as a Senior Audiologist for one of the largest Audiology groups in WA. Her clinical experience and interests have built on her Audiology and Psychology backgrounds within paediatric assessments, adult rehabilitation and communication training. Vesna's specialties are cochlear implants, balance assessment and tinnitus assessment and management.
In addition to clinical duties, Vesna has lecturing and clinical training roles at the UWA Master of Audiology course. She trains nurses, Audiology interns and other Audiologists in advancing their clinical skills and knowledge.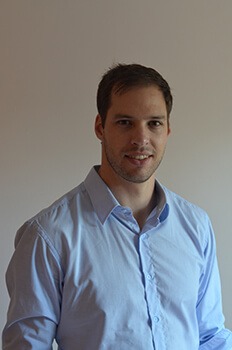 Andre Wedekind
PhD Candidate, M.Clin.Aud., B.H.Sc (Physiotherapy)., M.Aud.A.
Andre joined our team in 2014 following the completion of a Masters in Clinical Audiology at the University of Western Australia. Andre is also a registered Physiotherapist specialising in the diagnosis and rehabilitation of balance disorders. His skillset is unique and an invaluable addition to our practice.
Andre's aim is to combine his knowledge of hearing and balance disorders with physiotherapy to provide high-level evidence-based care in auditory and vestibular management. His interests in this field have lead him to undergo further training in cochlear implants and other implantable devices. Andre's previous research focused on improving clinical tests for newly recognised balance disorders.
Andre is currently completing his PhD with the University of Western Australia, School of Surgery. His main research interest is the role of cochlear implants as a treatment for single-sided deafness.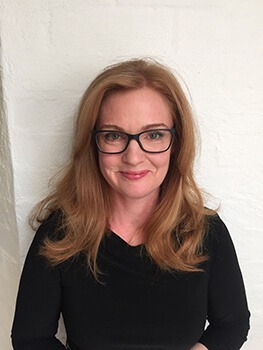 Anne Gardner
Post Dip. Aud., B.Sc., M.Aud.A.
Anne holds a Bachelor of Science and a Postgraduate Diploma of Audiology from Curtin University.
Upon graduation in 1998, Anne worked at Princess Margaret Hospital for Children where she became proficient in paediatric hearing assessments and electrophysiological testing. Subsequently Anne joined Medical Audiology Services in 2002 and enjoyed working with both adults and paediatric patients to find tailored solutions for their hearing loss.
In 2005, Anne established a hearing implant programme at Medical Audiology Services and became passionate about implantable hearing solutions. This led Anne to commence employment as a Senior Consultant with an international implant company where she expanded her expertise in this specialised area. Anne re-joined Medical Audiology Services to continue providing the highest level of paediatric and adult hearing health care. In addition to hearing rehabilitation, Anne's specialties are paediatric testing, electrophysiological testing and implants.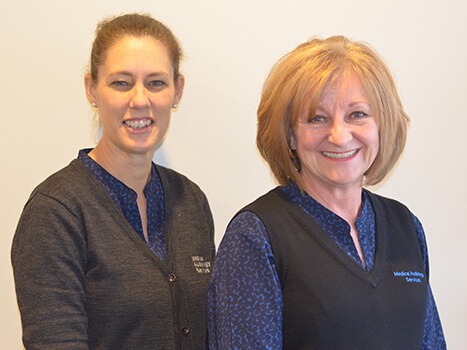 Support Staff
Debra Thomason and Amanda Reilly are an integral part of our team with many years of administration experience in hearing health care. They are passionate about meeting individual client needs and deliver the highest standards of customer service.
Our clients know Debra and Amanda for their professional, personable approach and expertise in troubleshooting problems with hearing devices, navigating funding options and ensuring our services are delivered smoothly and efficiently.