Very grateful to have found you as all very helpful and patient. And of course, my friend I referred is "over the moon". I don't think I have the words to express my sincere and genuine appreciation for the help you have given me, and hope many with hearing loss will find you.
Josephine George – Hearing aid recipient
---
Thank you to all involved. Your service was accurate and excellent!!
Brian Conway McDonough- hearing aid recipient
---
The only thing I can add is that I am thoroughly dependant upon my hearing aid. Although I wear my cochlear implant during my waking hours, I would not be able to manage or perhaps only with extreme difficulty without my hearing aid.
Geoffrey Robinson- hearing aid and cochlear recipient
---
Toby can hear us all well, no more "what, what, what…… or can you repeat please"!
Toby Uhlrich and family – BAHA recipient
---
I now have vast improvement with social interaction, both at home and in the external environment. When driving, I have improved awareness of the sounds of the vehicle and outside traffic. Also, I have increased confidence in dealing in situations that require good hearing without relying on others.
I have no regrets with my decision to go ahead with a cochlear implant. My only regret is that I left my decision 7-8 years too long.
David Duffeild – Cochlear implant recipient
---
I had no real knowledge on cochlear implants. After being told hearing aids could no longer help my deafness, I started reading information given to me and became a little more up to date. I was nervous about have a cochlear implant, as I knew nobody that had already had one. But I felt I had been given hope, to regain what I'd lost for so many years.
I can hear so many things, Id not heard for so long. My family and friends don't need to shout, or write notes anymore. I can listen to the television, radio and can truly appreciate our lovely church pipe organ, but most of all, time spent with my husband speaking quietly is wonderful.
Jasmine Small – Cochlear implant recipient
---
My fear at having a Cochlear implant was having an operation and the fear that it would not work. This fear was overcome by talking to my family & friends and listening to their comments about getting it done & how it would improve my life. Also by speaking to the surgeon Dr Steven Rodrigues who explained what would happen and his kindness & understanding about my concerns.
The staff at Medical Audiology Services are wonderful, always making me feel comfortable and that they are happy to serve you whenever you come in. Andre, from day one has been so understanding and nothing is too much trouble for him, he has made my journey so relaxing to know I can ask anything of him and never feel that I am being silly with anything that I don't understand.
With the Cochlear implant, I can now hear the radio and the TV and also being able to once again use the phone instead of hearing a garbled mess. My conversation hearing has improved so much as before I missed out on a lot of things being said so I didn't like going out very much.
My husband and family are happy for me that my hearing has made my life a lot happier going from no hearing in that ear to now being able to hear most things and as for me I know I am more confident at hearing.
Joan Manifis – Cochlear implant recipient
---
My personal experience with hearing aids has been very good. I have been fortunate that I have been going to Medical Audiology Services for their service. Their Audiologists are very professional and friendly, especially Anne and Andre who have looked after my hearing problems for many years. Thank you, Anne and Andre
Peter Yong – Hearing aid recipient
---
My hearing in conversations of more than 2 people was a problem in the past, but with a cochlear implant in one ear and a hearing aid in the other, I have a much better range of hearing. In other words, two ears functioning are better than one.
It is a big decision to make, having a cochlear implant, but in my case the one good ear that I had was reducing in effectiveness and I could see the time was approaching when I would possibly receive no benefit from hearing aids. I am now well placed to get the best results possible out of my two functioning ears.
I am very happy with the outcome of my decision to go down the road of a cochlear implant. The assistance provided and advice given by Vesna and the team at Medical Audiology Services has been first class and greatly appreciated.
Robert Stone – Cochlear implant recipient
---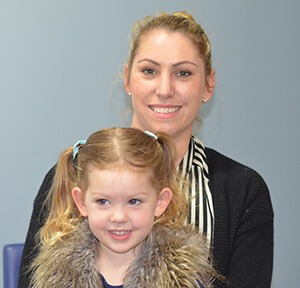 I was a little concerned that my daughter wouldn't cooperate as she's always been scared of doctors and medical centres. The audiologist was very warm and made the test fun so Isla didn't even know she was being tested.
I have no hesitation recommending family and friends to Medical Audiology Services.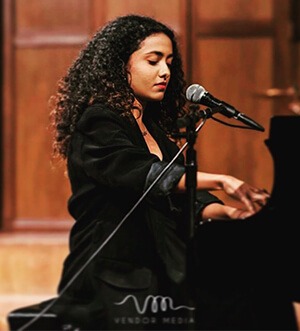 I had no hesitations in trying custom made musicians earplugs as I know how sensitive my hearing is and simultaneously the high pressure and risk I expose it to through my music. I can now ensure my hearing is protected around loud PA systems, gigs and in night-clubs, loud restaurants and concerts.
Sharin Attamimi – musician and student